Paramount has recently announced the extension of its repair capabilities to include the repair of:

These Model 4400 Alarm Monitor Systems were manufactured at different times by Peek Measurement, Rosemount, and Thermo Measurement and are in use in the oil, power generation, and many other industries around the world.

The channels can be configured for a large range of signal inputs such as Resistance Thermometers, Thermocouples, Ohm, Millivolt, Volt, and Milliamp.

All inputs are software configured for the one universal channel card. Alarm Set points and Relay output functions are all easily configured.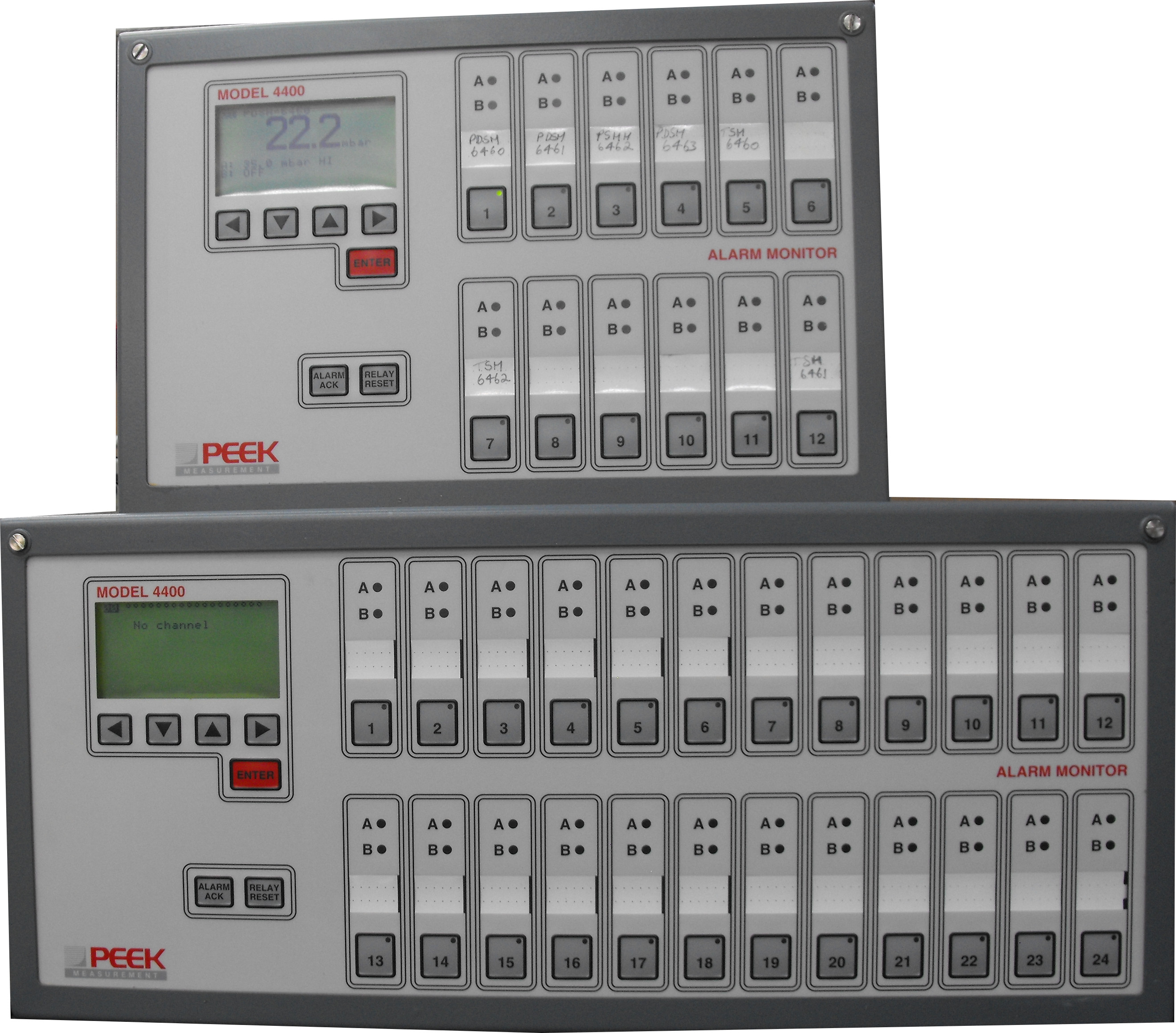 Paramount has developed simulation techniques, which permit the exercise of the model 4400 Alarm Monitor systems in its sophisticated electronic repair facilities in Aylesbury, Buckinghamshire in the UK.
Customers requiring a repair of a model 4400 Alarm Monitor System of 6, 12 or 24 channels can send them, or have them collected by, Paramount with the assurance that it can be returned in working condition in just a few days.
The savings in both time and money are significant for customers with busy lift installations that must be maintained in full working order.
Paramount Electronics Ltd was established in 1989 for the repair of complex industrial and commercial electronics. It has developed a large customer base around the world for the repair of electronics in many sectors including Printing, Industrial Controls, Shipping and Navigation, Power Generation, Oil Extraction and Lifts. Major corporations rely on Paramount for fast and effective electronic repairs of critical equipment