Paramount has recently announced the extension of its repair capabilities to include the repair of:
The TMS 50 was originally manufactured by Kone Elevators Ltd and is in use in a large number of lift installations in the UK and around the world. It is equipped with complex safety and control system.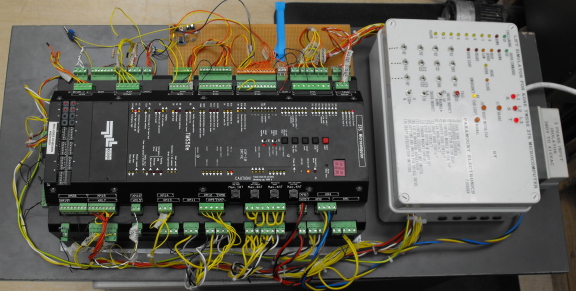 Paramount has developed simulation techniques, which permit the exercise of the TMS 50 375 MICROCOMPUTER in its sophisticated electronic repair facilities in Aylesbury, Buckinghamshire in the UK.
The simulator allows Paramount to identify the causes of any faults and achieve a repair in a fraction of the time that was previously required.
Customers requiring a repair of the TMS 50 can send it to, or have it collected by, Paramount with the assurance that it can be returned in working condition in just a few days.
The savings in both time and money are significant for customers with installations that must be maintained in full working order.
Paramount Electronics Ltd was established in 1989 for the repair of complex industrial and commercial electronics. It has developed a large customer base around the world for the repair of electronics in many sectors including Printing, Industrial Controls, Shipping and Navigation, Power Generation, Oil Extraction and Lifts. Major corporations rely on Paramount for fast and effective electronic repairs of critical equipment.