Repair: 01296 399984
Manufacture: 01280 817877

Automated testing and simulation
Power & Detection systems
Paramount has developed simulation techniques, which permit the exercise of the Ditech Control Cards in its sophisticated electronic repair facilities in Aylesbury, Buckinghamshire in the UK.
Simulation allows Paramount to identify the causes of any faults and achieve a repair in a fraction of the time that was previously required.
The savings in both time and money are significant for customers with busy installations that must be maintained in full working order.
Crowcon Ditech
The Ditech range of Control Cards DI800 (flammable gas), DI860 (hydrogen sulphide) and DI950 (fire) were originally manufactured by Crowcon Detection Instruments Ltd and are in use in fire and gas detection system installations around the world.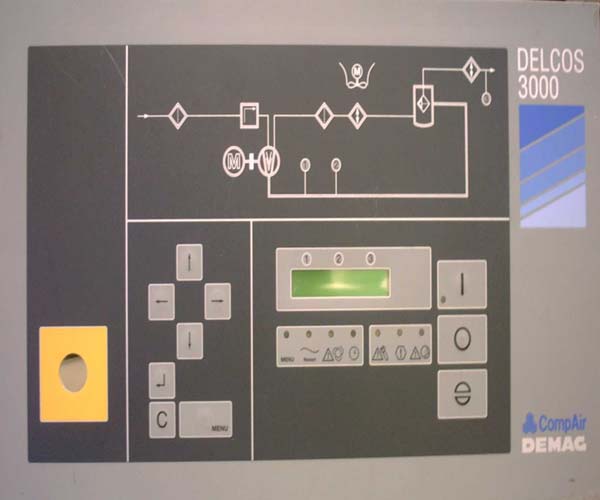 Delta Temperature Monitor
The Delta Temperature Monitor was originally manufactured by Deltron Controls Ltd and is in use in a large number of Light Industrial Gas Turbine installations in the around the world.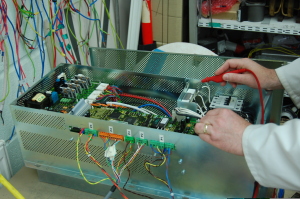 Rustronic Turbine Control
The control was designed and built in the late 1970's & 1980's, using Norbit logic devices from the late 1960's. With our experience we are able to test, repair, and replace these devices. Very soon, we will be in a position to provide an alternative replacement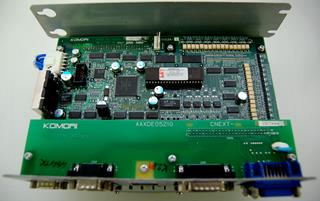 CML Entek 6600 IRD
The 6600 Series Equipment Protection Monitoring System was originally manufactured by CML, EGT and later an improved version 2, with completely revised power and relay cards, by ENTEK IRD. They are in use in a large number of power generation installations in the UK and around the world. Transducers such as accelerometers are attached to, for example, a gas turbine to monitor vibration and accelerations at strategic points. A catastrophic failure can be averted by this form of monitoring with alert and danger set points triggering an eventual shutdown. It is equipped with complex safety and control systems. Serial communications are available for SCADA systems.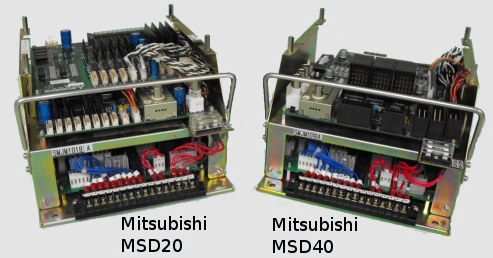 Masterpact Circuit Breaker
Masterpact circuit breakers are used to protect and control low-voltage distribution systems. They may be installed in main LV switchboards, as incoming units, bus-sections and main outgoing circuits.
Masterpact circuit breakers are operated via a stored energy mechanism for instantaneous opening and closing. The mechanism can be charged either manually or electrically and closing and opening operations can be initiated either from the local pushbuttons on the circuit breaker front face, or by remote control.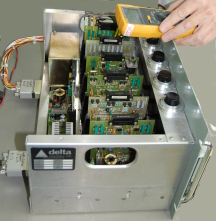 Hyundai Himap
The Hyundai HiMap is a microprocessor based, intelligent measuring and protection device for high voltage switchboards. It was developed by Hyundai Electro Electric Systems and is in use in high voltage switchboards in marine and many other types of installations around the world.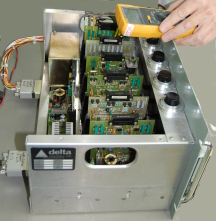 Peek 4400 Alarm Monitor
These Model 4400 Alarm Monitor Systems were manufactured at different times by Peek Measurement, Rosemount, and Thermo Measurement and are in use in the oil, power generation, and many other industries around the world.
The channels can be configured for a large range of signal inputs such as Resistance Thermometers, Thermocouples, Ohm, Millivolt, Volt, and Milliamp.
All inputs are software configured for the one universal channel card. Alarm Set points and Relay output functions are all easily configured.